Call For Applications For ICT Training Program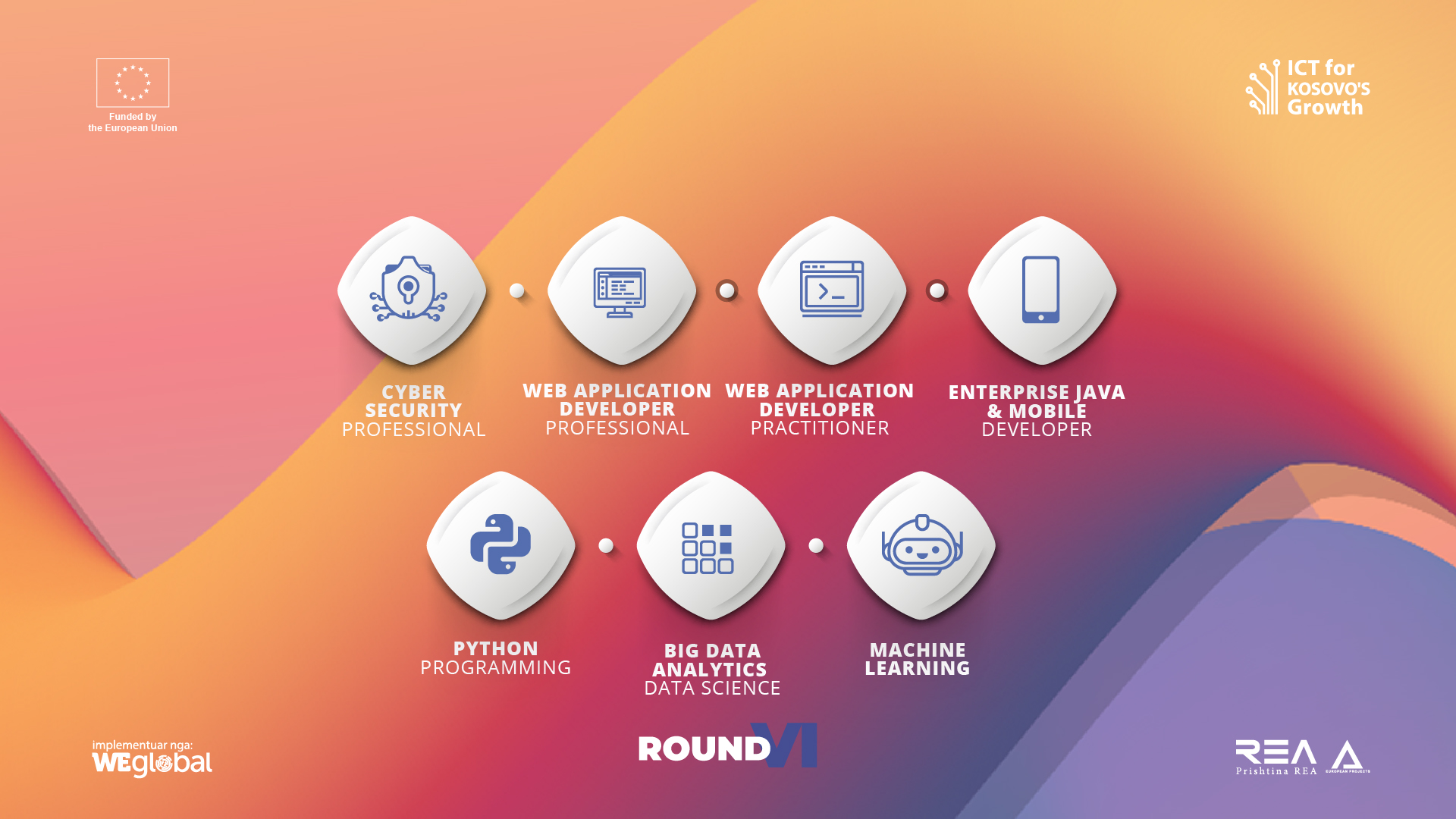 About Training
The project supports the growth of Kosovo's ICT sector by providing training courses to develop digital and business skills to support the ICT labour market and to put the improved skills effectively in use. The overall objective is to enhance the competitiveness of Kosovo's digital and traditional business by supporting the growth of Kosovo's ICT sector leading to growth and new job creation.
Modules:
The training consists of seven modules:
Module I – Cyber Security Professional
Module II – WEB Development Professional
Module III – WEB Development Practicioner
Module IV – Enterprise Java & Mobile App Developer
Module V – Python Programming
Module VI – Big Data Analytics
Module VII – Machine Learning
Benefits:
Learn the most modern technologies from the best international and Kosovo ICT trainers.
Develop and practice your digital skills to meet the needs of the Kosovo and International markets.
Earn a certificate from "EU support for the competitiveness of Kosovo funded ICT Sector" and
Find paid internships and jobs in IT companies, establish startups or become freelancer
All training provided by the project "ICT for Kosovo's Growth" are free of charge and will help you by developing your skills, and grow your confidence to take the next steps in your career.
How to apply for training?
To apply for training, please click here
For more information about the Modules, Critteria for applications and Benefits, please see below.
Deadline for application is 26 January 2023!