The Second Call for Application on ICT and Digital Skill Training will be announced soon …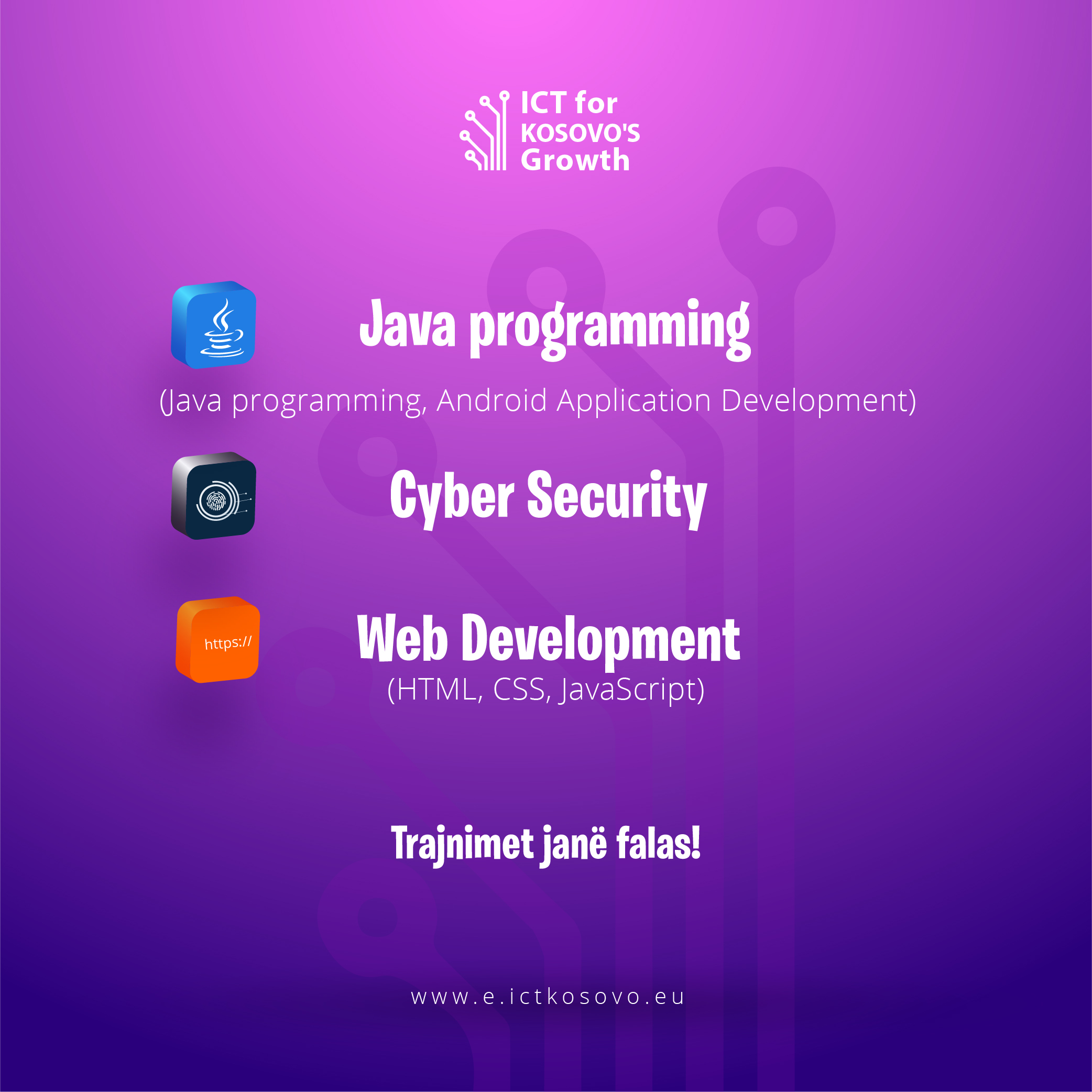 The "EU Support for the Competitiveness of Kosovo's ICT Sector" will launch soon Second Call for ICT and Digital Skills Training.
The training program includes three main modules:
Module 1 – Java application Developer
Module 1 includes training courses on Java Application Development, Android Application Development by using Java and IT Project Management/Soft Skills.
Module 2 – Cyber Security
Module 2 includes training courses on Cyber Security and IT Project Management/Soft Skills.
Module 3 – Web Application Development  
Module 3 includes training courses on HTML, CSS, Java Scripting and IT Project Management/soft skills.
Who can apply for training?
Individuals from the ICT sector whom are graduated, undergraduate, young entrepreneurs, ICT professionals!
How to apply?
All interested applicants must apply through the Online IT Platfrom www.e.ictkosovo.eu by selection only one training module and provide all required information from application form.
The project team will evaluate your application and inform for application results and other training details.
Training are provided for free and all successful candidates obtain certificate of completion.